The human dimension underlies everything we do. Whether our clients commission a classic or cutting edge kitchen, they can be certain their European Kitchen will be as highly functional as it is timeless. Our kitchens are designed to be used. Manufactured to the world's highest standards, using hard-wearing lacquers, laminates and timber veneers, European Kitchens are made to be lived in.
Our designs, whether classic or contemporary, are styled to be simple, striking and, most of all, user-friendly spaces. Because every home is different, our kitchens are made to meet the unique needs of every client. Tailored to highlight the existing architecture, our kitchens are simple and elegant, emphasising the natural light and lines of the space. At European Kitchen Group, our designers work with our clients to combine their needs with their existing architecture, so that their new European Kitchen is at once practical, stylish and truly a part of their home. In short, we believe in elegant functionality.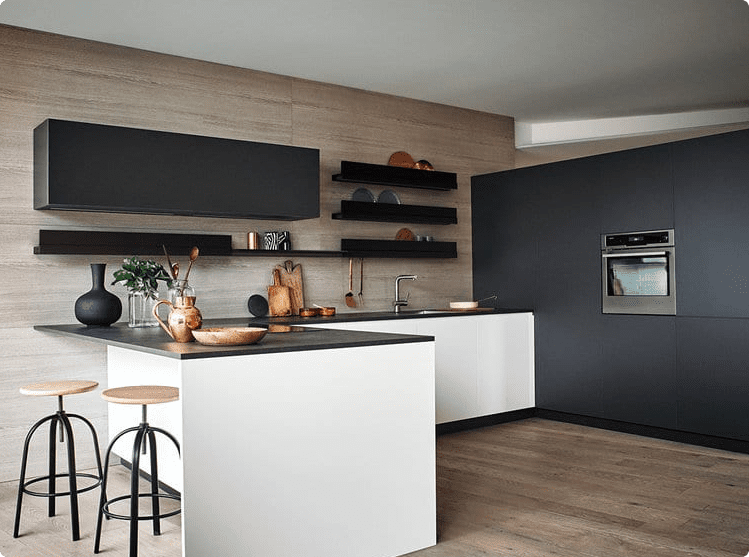 Designed around our clients' needs, our bespoke kitchens are designed for superior form and function. We use durable, authentic materials to create kitchens that last. Because every home is different, all of our kitchens are uniquely tailored to our clients' needs, with a strong focus on
functionality
, simplicity and comfort.
Although every kitchen is different, some things never change. When you commission a European Kitchen Group product, you can be assured that you are purchasing a product that prides itself on timelessness, durability, style and simplicity.