Remmp's modern production facilities, situated in Black Forest, Germany,  are where traditional craftsmanship meets modern technology. Every kitchen is crafted there with care and an exceptional attention to detail. Therefore an individual or special design for your kitchen is no problem.
Their employees, like ours, are committed to provided quality kitchens. The result: total customer satisfaction.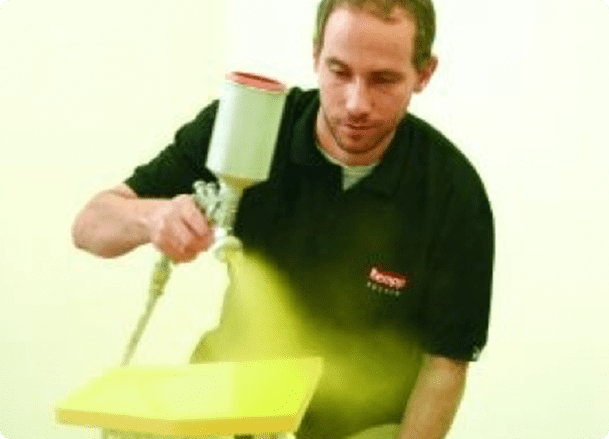 Environmental Statement Policy
All
Rempp
 products are made in accordance with currently valid statutory environmental standards. Furthermore, we also ensure that when selecting, processing and disposing of materials, all natural resources are treated with the greatest possible care.
The following are key aspects of Rempp's environmental policy:
Rempp kitchens are high-quality products that are designed to last for a very long time. All Rempp kitchen furniture is made on our premises in Wildberg in Germany's Black Forest.
Our main suppliers all manufacture their products in Europe in accordance with the valid environmental regulations.
Our workplaces regularly undergo checks for occupational safety and environmental standards.
All our heat is obtained from production residues. Our exhaust filtering technology complies with the latest test standards. We use very little in the way of fossil fuels.
Our solar energy system provides around 15% of the electricity required for the production of our kitchens. We consume 70% of the solar energy we produce ourselves, which reduces the stress on the public electricity network.
No water basins are used in the air drying filter system of the lacquering department. This means there is no special waste to burden the environment. Lacquers and solvents are disposed of through a certified recycling company. Heat is recovered in the lacquer drying department by means of rotary heat exchangers (approx. 85%).
All edging is made from PVC-free synthetic materials (ABS / PP / PA).
Our furniture is packed in accordance with the highest environmental standards. Cardboard packaging consists of 100% organic materials, and is obtained almost exclusively from waste paper. It is returned to the recycling system by a certified disposal company.
We do not have our own fleet park for the transportation of our kitchens. Economical and ecologically worthwhile logistics are achieved in co-operation with our regular forwarding agents, based on the avoidance of empty runs and optimised route planning.
Production waste is sorted and then passed on separately for recycling.
We appeal to our staff to use all materials sparingly and with an awareness for their responsibility.