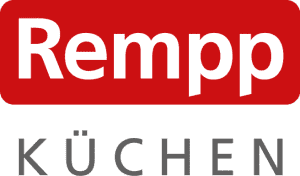 Manufactured in Germany's Black Forest, Rempp have been a family-owned business since 1930. Rempp specialise in strong, quality kitchens. Every one of their 25 standard decors blend traditional craftsmanship, perfected over 80+ years, with modern technology to produce high-quality, durable kitchens.
Variable in design, style and specifications, a Rempp kitchen is a kitchen to be lived in. Rempp kitchens are made in a wide range of styles, all with flexible design features. Clients can customise not only the size of their product, including drawer, cabinet and pull-out specifications, but also the handles, shape, feel and material of their unique kitchen. No matter what they choose, owners of a Rempp kitchen know they have a functional, durable and stylish kitchen made to be lived in.
Because every home is unique, EKG work with clients to develop their own Rempp kitchen based on their needs. Whether in T- or U-shape designs, islands or custom layouts, Rempp provide high-quality, bespoke kitchens that are made to feel like home.
As Rempp are one of Germany's only remaining family-owned international kitchen businesses, they are committed to providing cutting-edge materials and design solutions. This is only possible because Rempp are small enough to offer flexible and up-to-the-minute design solutions, something larger manufactures are unable to manage. Cutting edge, customised, and always crafted with care, your Rempp kitchen is made for you.
At EKG, we use the latest in 3D kitchen modelling software to provide a full digital representation of your dream kitchen. Once you are completely satisfied with your German kitchen design, we send your specifications to the Rempp facilities in Germany, where they will manufacture your unique new product. We then import your Rempp kitchen already assembled. This way, our cabinetmakers know that they are installing only the best, most authentic, well-designed and streamlined European Kitchens for our Melbourne clientele.
For more information on our services or to start designing your dream European kitchen, contact us today. For inspiration, or to experience the feel and quality of a European Kitchen, prospective clients are welcome to visit us at our South Melbourne showroom. At European Kitchen Group in South Melbourne, we feature a range of display Rempp and Cesar kitchens for prospective clients six days a week. So call us today to book an appointment.