---
Functionality of Your Kitchen
The aim of a great kitchen is to provide the buyer with the best in design; ensuring ease of functionality, whilst maximizing counter space and storage.
Your new bespoke kitchen should be a pleasure to use each and every day!
Here are a few helpful suggestions when planning your new kitchen….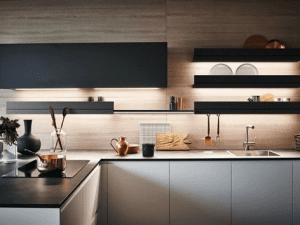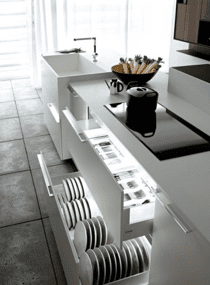 Having sufficient storage where it's needed most. Ensuring everything is stored in the best possible place for ease of access, when required.
The luxury of designing your kitchen near an entrance; allowing groceries to be carried directly into the kitchen, with ease.
---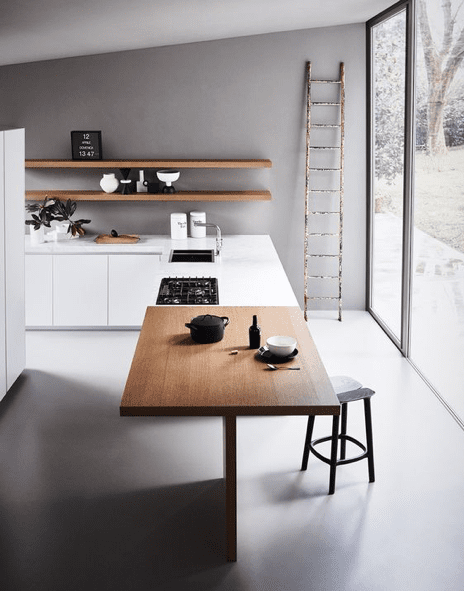 Allowing for sufficient counter space, in the right places.
Having your own clear workspace while children are doing their homework, or perhaps when your guests are socializing, with a glass of wine.
---
An efficient working area is a must if you intend to spend a lot of time in your kitchen.
You don't want to be walking unnecessary lengths, to get from the counter to the fridge or from the cook top to the sink.
---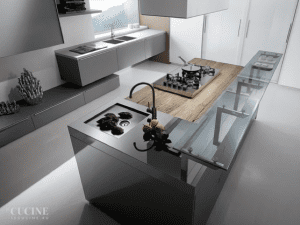 The appropriate amount of appliances, for the size of your kitchen.
If space is limited try to use appliances that have more than one function.
If your heart is set on a steam oven, why not opt for a combi-steam oven, removing the need for both a conventional and steam oven? Multi cookers are a great idea, a slow cooker, pressure cooker, rice steamer, soup cooker and a steamer all in one, taking up the space of one large pot.  A Thermomix can take the place of up to 12 small appliances.  It can chop, steam, weigh, blend, cook, knead, whip, process yoghurt; these are just a few of the many uses of a Thermomix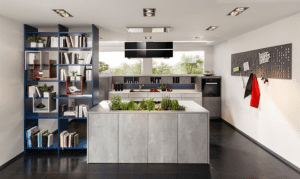 ---
Ensure the level of 'kitchen working area privacy' is right for you.  Some people want a kitchen with an island bench placed within a central point of household activity.  Whilst others prefer a kitchen work area to be out of view from the meals area, offering a more discrete and quiet space.
Having access to natural light and being able to light your kitchen well when natural light is not available is a must.  Over bench lighting is brilliant; you will never work in your own shadow ever again.
If your kitchen/family room is open plan, you can also create a relaxed and inviting ambiance, when your work is done and you are sitting enjoying a meal, with your family and guests.